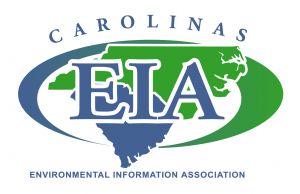 CEIA Annual Conference – Program
Kingston Plantation, Myrtle Beach, SC
September 6 – 8, 2023
Wednesday
Wednesday, join us from 3 - 4pm on the Palladium Terrace for our President's Welcome Cocktail Hour. And don't forget to get your tickets for the CEIA Baseball Outing Wednesday night to cheer on the Myrtle Beach Pelicans!
Thursday Sessions in Palladium A
8:00am Coffee and Continental Breakfast
Registration Opens
Welcome & Introduction – Alex Manzanarez, CEIA President
Brent Kynoch, EIA Managing Director
General Session & Panel Discussion: EH&S Beyond Asbestos: The Evolution of the Industry – Featuring a multi-disciplinary panel including BJ Fungaroli, KHH Consulting, Chris Murray, Terracon, and more!
Fire and Smoke Damage Investigation-Analytical Approach – Eugenia Mirica, Ph.D., EMSL Analytical, Inc.
Meth Lab Clean Up – Neil Whiticar, Propert Decon Pros, LLC
Intersection of Industrial Hygiene and Diversity and Inclusion – Courtney M. Enderle, CSP, The EI Group
Contractors' Forum & Roundtable Discussion, led by Daniel Mock, NEO Corporation
OSHA Silica Standard Update and Review – Julia Roth, SGS
AND MORE!!!
AND join us Thursday night for the Annual CEIA Social Event featuring a delicious cookout spread and trivia tournament! This event is included in your registration!
Friday, Sessions in Palladium A
OSHA Update – Gwen Thomas, SC OSHA Compliance Manager
SC Asbestos DHEC Update –  Jennifer Boryk and Kenny Garcia, SC Department of Health and Environmental Control
NC ARPA Overview – Ron Howell, N.C. Department of Health and Human Services
Epigenetic Effects of Prenatal Lead Exposure & Upcoming Changes to DHEC and Lead – Michelle L. Myer, DNP, RN, APRN, CPNP, SC Department of Health and Environmental Control
Closing Statements, Giveaways, Alex Manzanarez, CEIA President
The Carolinas Chapter of the EIA thanks the exhibitors and sponsors for the 2023 Fall Conference for their generous support!