EIA 2023 National Conference & Exhibition Agenda
We can't wait to welcome you to Nashville. Check out the full agenda for the only meeting you need to attend all year!
EIA 2023 Schedule At A Glance
Saturday, March 25
8:30am – 5:00pm                           Lead RRP Training
8:00am – 12:00pm                         Registration
4:00pm – 4:30pm                          Volunteers/BOD Meeting
Sunday, March 26
8:30am – 12:00pm                           Registration
9:00am – 12:00pm                           Presentation Skills Workshop
1:00pm – 7:00pm                             Exhibitor Set Up
2:30pm – 3:30pm                             President's Welcome Reception Happy Hour
4:00pm                                              Nashville Predators Hockey Outing
Monday, March 27
7:30am – 4:00pm                             Registration
7:30am  - 8:30am                             Coffee Setup
                                                         Exhibit Hall Open
8:30am – 10:00am                           EIA Annual Meeting & General Session
10:00am – 10:30am                         Mid-Morning Break
                                                        Exhibit Hall Open
10:30am – 11:15am                           Technical Sessions
11:30am – 12:15pm                           Technical Sessions
12:15 – 1:30pm                                  Lunch Provided in the Exhibit Hall
1:00 – 1:30pm                                    EIA First Timers'/Meet the Chapters Mixer
1:30pm – 3:00pm                             Vendor Introductions & Giveaways - Exhibit Hall Open
3:00pm – 4:00pm                            IAQ Round Table & Committee Meeting
Contractors' Roundtable & Committee Meeting
4:15 -5:00pm                                     Technical Session
5:00pm – 6:00pm                            Exhibitor's Welcome Reception
6:30pm                                                   Women's Committee Social
Tuesday, March 28
8:00am  - 9:00am                            Coffee Setup
                                                         Exhibit Hall Open
8:30am – 4:30pm                             Registration
9:00am – 10:00am                           Plenary Session
10:00am – 10:30am                          Mid-Morning Break/Exhibit Hall Open
10:30am – 11:15am                           Technical Sessions
11:15am - 12:00pm                           Lead Panel Discussion
12:00 – 1:15pm                                Exhibit Hall Open
                                                           Lunch Served – Table Topics
1:15pm – 2:00pm                             Lead Roundtable
2:00pm – 2:45pm                           Afternoon Break/Exhibit Hall Open
2:45pm – 3:30pm                           Technical Sessions
3:45pm – 4:45pm                           EMS/ESA Roundtable/Committee Meeting
4:30pm                                             Exhibitor Tear Down
6:30pm – 9:00pm                            EIA Annual Social Event & Environmental Remediation Industry Awards
Wednesday, March 29
8:00am                                             Registration & Coffee Setup
6:00am – 12:00p                           Exhibitor Tear Down
9:00am – 9:45am                           Women's Committee Panel Discussion
10:00am – 11:00am                         Plenary Session
11:15am – 12:00pm                           Technical Sessions
12:00pm – 1:30pm                           Lunch on your own
1:30pm – 2:15pm                              Technical Sessions
2:30pm – 3:15pm                             Technical Sessions
3:30pm – 4:45pm                           Asbestos & S&A Roundtable
5:00pm – 6:30pm                           Board of Directors Meeting
Click here for our amazing Sponsors and Exhibitors! We thank you for your support and welcome you to Nashville!
Lead RRP Training
8:30am - 5:00pm
The Environmental Information Association has assembled an outstanding group of trainers to provide Lead RRP training from 8am to 5pm Saturday of the conference. Registration is $225 per student and includes lunch. For more information or to register, visit www.eia-usa.org or contact info@eia-usa.org.
EIA Presentation Skills
9:00am - 12:00pm
The ability to effectively give a compelling presentation or training session, including visuals, does not come naturally or happen by accident. Too often, we unknowingly rely on the same poor practices for years without learning the skills to engage an audience and communicate our valuable knowledge effectively. The best technical information goes to waste in a weak presentation. This program is an excellent opportunity to hone your presentation skills from some of the industry's best trainers and most experienced presenters. Whether you are new to public speaking or have been presenting for years, this is a must-attend. We encourage ALL EIA presenters to participate, and welcome everyone as part of your full conference registration.
EIA President's Welcome Happy Hour
2:30pm - 3:30pm
We welcome all EIA Conference attendees as part of your full conference registration. Join new friends and old friends for networking, a cocktail, and to kick off EIA 2023!
It's a Slapshot! EIA 2023 Hockey Outing!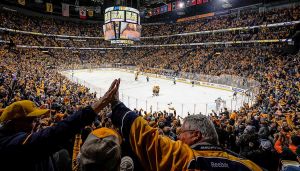 Join your EIA pals at the Nashville Predators Game to watch them battle the Toronto Maple Leafs! Bridgestone Arena is located right across from the Renaissance, and we will meet in the lobby at 4pm and walk over together for the 5pm puck drop. The registration fee is $185 and includes group game ticket, food, drinks, team Canada or team USA t shirt, & fun! For additional information on the tournament, to register, or if you wish to sponsor the event, please contact the Environmental Information Association at 888-343-4342 or info@eia-usa.org.
EIA Annual Meeting & Opening General Session – 8:30am
This session is open to all conference attendees! The schedule for this session includes the introduction of EIA governance, a short presentation by EIA Managing Director J. Brent Kynoch, EIA President Peter DeLucia, and EIA 2023 Conference Chair Amanda McKenney. This session also features the presentation of the 2023 Jack Snider Jr. Award and the EIA 2023 keynote address.
Vendor Introductions and Giveaways in the Exhibit Hall – Open to All! 1:30pm
Join us in the Exhibit Hall to meet the Exhibitors of EIA 2023! Each Vendor will introduce themselves and welcome members to the conference! Don't miss this great break in the EIA schedule or the fabulous giveaways provided by these supporting organizations!
Tuesday Lunch Table Topics! 12:00pm
Ready for some more one on one with our speakers? Our Tuesday lunch will feature the opportunity to have a more intimate discussion with our experts. Each lunch table is assigned a session topic and will feature a continuation of the technical session discussion. Get there early so you get a seat with the speaker of your choice! Only seven seats per topic!
Tuesday Evening – EIA Annual Social Event – EIA Goes CMAs! 6:30pm
Show out in your BEST Nashville glam to walk the red carpet and enjoy our EIA awards, dinner, music, and fun! Sequins, sparkles, cowboy boots…and maybe a Dolly wig? Prizes for the best Nashville glam outfits! Join us for the best party of the year...All Attendees are invited to this fabulous event!
Wednesday, March 29, 2023
EIA Roundtables & Technical Committee Meetings:
Indoor Air Quality
Contractors'
EMS/ESA
Sampling & Analytical
Asbestos
Lead
Tricks of the Trade – our newest roundtable highlighting the experience of our industry giants to the benefit of our up-and-comers!
Join us for an exceptional opportunity to ask questions and receive answers from colleagues and regulatory representatives, featuring a new social aspect to encourage interaction, increased networking, and open discussion. Join us for a cocktail and fantastic industry discourse at the Asbestos, IAQ, Lead, Sampling & Analytical, and ESA/EMS Roundtables to gain valuable information on trends and issues in the industry. Join an EIA Technical Committee to expand your Association participation, publish articles, and help steer the future for EIA and your industry!
EIA 2023 Technical Program – Monday, March 27 – Wednesday, March, 29
MONDAY, MARCH 27, 2023
Working Through Hurricane Ian aftermath CT
10:30 - 11:15am
Michelle McIntyre, MPH, CIH, CSP, CHSP, Universal Engineering Sciences
On September 28, 2022, Hurricane Ian came ashore in Southwest Florida, devastating many communities along the west coast and causing significant wind damage and flooding to other parts of Florida. Ian was classified as a Category 4 hurricane on the Saffir-Simpson scale, exhibiting wind speeds of up to 150 miles per hour. A storm surge in the area reached a peak of 12 feet while approximately two million people were out of power. So far, 148 people reportedly died due to the hurricane. Massive remediation efforts began immediately and are expected to last for years. This presentation will cover observations and lessons learned from a local Florida licensed mold assessor's point of view. The goal of the presentation is for attendees to see the storm and initial response through the eyes of mold assessors located at ground zero, hear about the good, bad, and ugly and take away suggestions for improvement and preparation for future storms. Attendees will learn:
Challenges immediately after the storm and how the flow of work changed over time
How the influx of unlicensed and unexperienced assessors and remediators impacted the local community
Impact of your local staff that are also affected by the storm
Various interpretations and/or total lack of use of industry guidelines for mold and asbestos
Lack of observable health and safety knowledge and training for contractors coming into the area
Suggestions to prepare for future hurricanes
Asbestos Building Inspector Open Discussion
10:30 - 11:15am
Daniel C Peders, Amianthus LLC
If you work in the asbestos industry in any capacity, you can't miss this informative session. We will explore roles, demands, mistakes, and tricks of the trade, and enjoy an open forum discussion not often available in this area.
Tennessee State Lead Program Updates and Issues CT
11:30am - 12:15pm
Pamela Franklin, Division of Solid Waste Management, TN Department of the Environment & Conservation
This session features Ms. Franklin from the Tennessee Toxic Substance Program, providing a departmental update on the Tennessee lead program. It will feature information for contractors and consultants and trends and problems encountered on both sides of the counter.
Asbestos Point Counting Analysis: the Truth, Myth and Controversy
11:30am - 12:15pm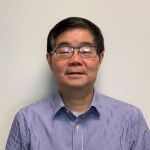 Tianbao Bai, Ph.D., CIH, Eurofins Built Environment Testing
According to the USEPA NESHAP regulations, point counting may be required to evaluate the asbestos percentages on friable materials when the calibrated visual estimate by PLM yields a result of <1% to 10%. Yet the application of this technique is very controversy, and the treatment of this requirement by EPA widely varies among laboratories. This session will discuss what is point counting, how point counting is performed in the laboratory, and the statistical validity of point counting. The preferred type of materials for point counting and how the sample prep will impact the final results of point counting will be included. The differences of gravimetric point counting and stratified point counting vs. standard EPA point counting are compared during the presentation. The pros and cons of each point-counting method are discussed. The comparison of point counting results to calibrated visual estimate results as well as TEM Chatfield results for real-world joint compound and floor tile samples were presented, and the conclusions are eye-opening.
DEI – Practical, Applicable Guidance For Your Organization
4:15 - 5:00pm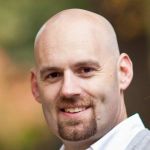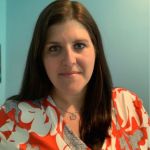 Dean Mochrie, Stantec & Courtney Enderle, EI Group
Dean Mochrie is currently certified as an Unconscious Bias Trainer by the Canadian Centre for Diversity and Inclusion and Courtney Enderle is earning her Diversity & Inclusion Certificate currently. Dean and Courtney deliver impactful training sessions on the concepts of unconscious bias, how these biases manifest themselves in the workplace, and strategies to recognize and mitigate bias when they occur. This session will provide practical, real-world information for professionals in our industry about breaking down stereotypes and creating equity for all... in the workplace and our communities as a whole.          
Is There a Civil Use of Hazardous Materials?
4:15 - 5:00pm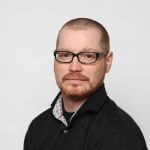 Michael Harrett, Pinchin Ltd
Often the focus on hazardous materials is on the use of asbestos and lead in building materials and consumer products. In this presentation, we will highlight various applications where asbestos, lead and PCBs have been encountered in civil applications, and the potential environmental impacts that these applications present.
TUESDAY, MARCH 28, 2023
Reading, Interpreting, and Using Drawings CT
9:00 - 10:00am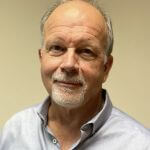 Michael Van Brunt, Van Brunt & Associates
This quick-paced, hands-on program will teach you how to read and interpret architectural floor plans, sections, elevations, details, and engineering and structural drawings. The student will learn how to measure drawings in various scales and perform quantity takeoffs. Students must bring a calculator and notepad. Materials provided will be various environmental remediation and structural drawings, and engineering and architectural scales.
Updated E1527 Phase I ESA Standard and Where We Stand
10:30 - 11:15am

Julie Kilgore, Wasatch Environmental
This session will feature a review of the revisions to the ASTM Phase I ESA standard by the chair of committee. The presenter will review the updates, EPA's position on the standard, and where we go from here.
Evaluating Mold Air Sample Results Relative to Active Mold Growth in an Indoor Space
10:30 - 11:15am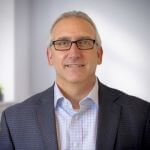 Rob DeMalo, Indoor Environmental Concepts
This session will cover evaluating mold air sample results relative to active mold growth in an indoor space. We often evaluate active mold growth in an indoor space with very low corresponding mold air sample results. The speaker will present a mini study on outdoor spore traps, collecting and analyzing a sample in the same location every 30 minutes throughout the day to evaluate the natural spore concentration variations.
Asbestos and Mold Inspections Involving Confined Space Entry
2:45 - 3:15pm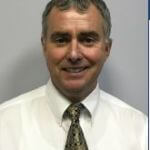 Michael Menz, Indoor Environmental Concepts
Asbestos and Mold Building Inspections frequently involve entering crawlspaces as part of conducting a thorough building inspection.  It is vitally important for Inspectors to be aware of the hazards involved with entering potentially unsafe conditions and to know, understand and recognize the differences between permit-required and non-permit required confined spaces as per the OSHA Standard 29 CFR 1910.146.  This presentation will provide an overview of the requirements of the OSHA standard, the acceptable entry conditions as well as the criteria for the evaluation and testing of hazardous atmosphere conditions.  Other hazards frequently encountered by inspectors will also be covered. 
How They Cheat, Enrichment at the Expense of Others CT
2:45 - 3:30pm
Kevin Hutton, EAST
This informative presentation that will enlighten the audience on how less than scrupulous and even the most sincere contractors take advantage of situations. Whether by oops, dishonesty, or outright fraud, contractors enrich themselves at the expense of others. Participants will walk away with: "I never thought of that," "I need to keep an eye out for..." and "Do they really do that."
Safety and Health Field Guide Updates CT
3:45 - 4:30pm
James Lee Senter, IICRC
This Field Guide describes the philosophy and principles of safety and health requirements applicable to cleaning, restoration and abatement companies and their workers. The Field Guide will cover hazard assessments and the required hazard controls, the required safety plans and programs, and the safe work practices that a prudent professional company should have for their personnel.
WEDNESDAY, MARCH 29, 2023
Women's Committee Panel Presentation
9:00 - 9:45am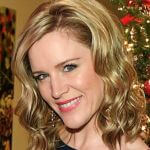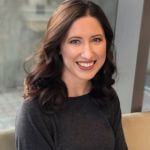 Catherine Mills, Risk Check & Sarah Jamieson, EMSL, Women's Committee Co-Chairs
Join us for this outstanding presentation on the state of women in the EHS industry! The Environmental Information Association has conducted our third annual study on women's positions in our male-dominated industry. Ms. Jamieson and Ms. Mills will briefly present the findings and the experience and knowledge of the experts on our committee. In addition, they will lead a panel of EIA's industry-leading individuals in leadership roles.
Plenary Session: Asbestos Myth-Busters
10:00 - 11:00am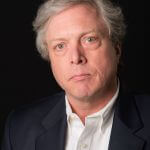 Tom Laubenthal, TGL Consulting, Inc.
This plenary session will be led by industry guru Tom Laubenthal, and tackle the all of the hot-button issues in the asbestos arena that are debated and disagreed upon. No punches will be pulled as hard-hitting asbestos myths and misinformation are taken down by one of the best experts in the field. This session is worth the price of registration all on its own!
EIA's Fungal Contamination - A Comprehensive Guide for Inspection and Remediation
11:15am - 12:00pm
Authored by Michael A. Pinto of Wondermakers Environmental
Join us for an in-depth look at EIA's newest publication, authored by expert Michael Pinto. A must-have for anyone in our industry, full of the most comprehensive information available. This guide has it all - Background on mold and biological contamination, industry standards, health effects, inspection and sampling basics, designing and conducting remediation projects and remediation clearance. There is not a more comprehensive guide anywhere in our industry.
Innovation and the Future of Consulting
11:15am - 12:00pm
Michael Harrett and Sean Douglas, Pinchin Ltd
Within the environmental consulting industry, technology is a driver for technical excellence, efficiency and profitability; but should also lead to improved worker and public safety, and knowledge dissemination. We will present examples of the technology implemented in our daily operations, and our vision of innovation to disrupt the current operating environment by leading with technology and leveraging data. Examples will range from tablet-based field collection and data entry, remote monitoring technology and the use of data analytics and visualizations.
Water: There is More to it than Mold CT
1:30 - 2:15pm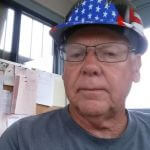 Steve Canter, CPI Consulting & Brent Kynoch, Kynoch Environmental Management
Water is one of the most needed and most unwanted things around a structure. Water causes mold, but it is also needed to keep a site beautiful, operate bathrooms and kitchens, our structures. In most western states, there is a very short supply for agriculture and for a family's home use. In other portions of our country, there is way too much water coming down from the sky. Water is still the #1 cause of structural damage and #1 cause of insurance claims paid out to property owners. The use of water that comes to our properties is key to the survival of the structures and the occupants. This session will address safety, managing the use and reuse of water inside and outside of a structure, and the design of structures mechanical systems with environmental in mind.
Safety, What is it Really About? CT
2:30 - 3:15pm
Andre Zwanenburg, Terracon
Safety is about the unintended consequences of unsafe behavior. This session gives an overview of safety in both work and personal spaces, and includes the personal story of the presenters experiences and the severe implications of distracted driving. This will not be your standard safety talk. This will be a very personal and powerful impact on your mindset of safety and what it is really about.
Contracting with PFAS
2:30am - 3:15pm
Tracy Neal, Caris Life Sciences
Current news on per-and polyfluoroalkyl substances known as PFAS to the American Public. This talk will connect federal and state law and regulatory pipelines of this soon to be listed hazardous substance and where the contracting work is happening with project examples. Current proposals for regulating PFAS in manufacturing, product bans, restrictions, reporting requirements, groundwater and drinking water, and PFAS-waste streams will be covered. Review of current events that highlight goals of aligning research, proposed restrictions, and remediation projects in relation to the $1 billion in Bipartisan Infrastructure Law grant funding to address PFAS and other emerging contaminants and "forever chemicals."
Please note that all registration cancellations will be subject to a $100 processing fee. No refunds will be processed after February 24, 2023.